Mothers Day Gifts that will Impress Your Mom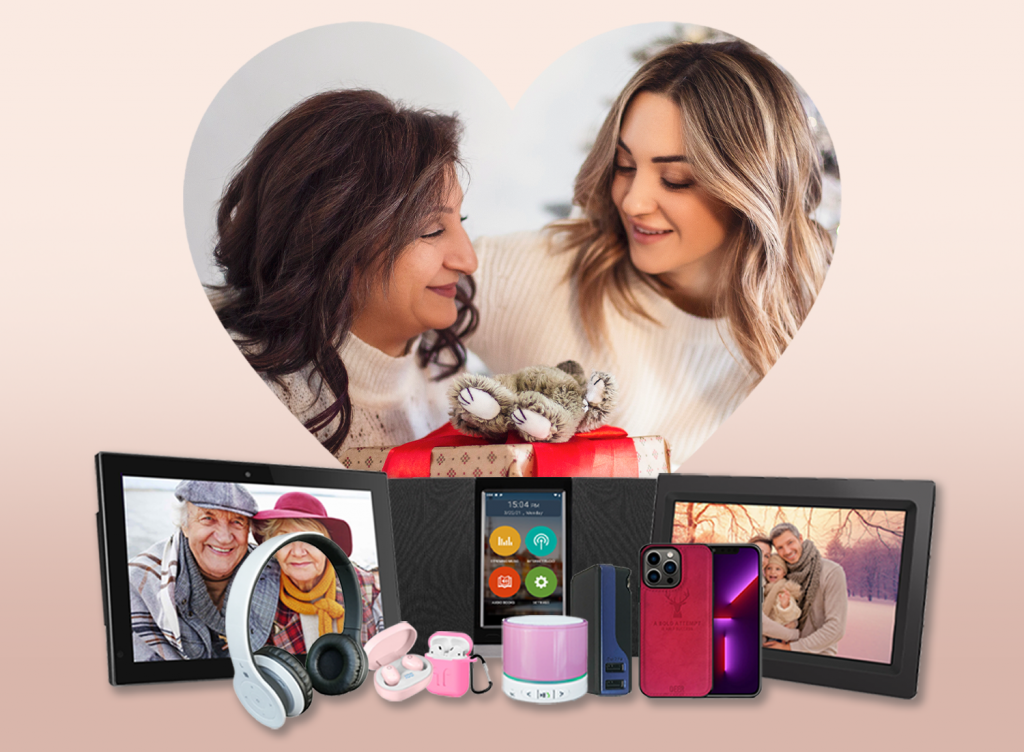 One day per year, we all take time to appreciate that special person in our LIVES or someone we know who deserves it – The most important job in the world – being a MOM. So when mother's day comes around every MAY, it's important we show them how much they mean to us.
When you are looking for a special gift for the MOMs in your lives, Sungale has a selection of items that she'll love and get excited about – so check out our recommendations below to see what you can get your mom for the best surprise.
Smart WiFi Cloud Frame - Gift #1
The Sungale Cloud Frame is what you get your mom when Family Pictures are the most important. It's the product that lets the whole family share photos at anytime, directly from their phone or computer. And it's great no matter what stage of life you and your mom are in.
Son/Daughter away to College: Great way to show mom how college is going and share the different things you're up to… keep her feeling close and not missing you as much.
Son/Daugher travelling or Vacations: Show mom how fun the vacation is going and share your different experiences, sights, and cool things you're experiencing
Son/Daughter getting married: Show mom a series on photos she can always look back and cherish of your wedding.
Son/Daughter having a new family: Keep mom updated with the family and let her see what new things the grand kids are doing or enjoying.
Mom can't travel or able to see each other too often: Keep mom feeling the love of family when you aren't able to see each other often.

 
Most Affordable: KS782
At a normal retail price of $72.99 and on sale – 10% OFF, you won't find a better price on a Cloud Frame. Get this 7 inch model if you want the best price and ability to share photos with mom Anytime/Anywhere.
Best Features: CPF1907
The CPF1907 is our newest Cloud Frame model, and includes some hardware features that other Models don't have – specifically the "motion sensor", which allows you to set the frame to only turn on when it detects someone is in the room – Great for moms who want to conserve and save power.
Great Size: CPF1032
The CPF1032, is great because it's the perfect compliment of not being too large or too small – at 10 inches it is just the right size. It will look great in any room mom decides to put it in, and it will be just the right size for mom to enjoy her favorite pictures on.
STAFF PICK: CPF1518
We are picking the CPF1518 as our STAFF PICK because not only can you share photos with mom at anytime, but you can also setup and have video calls, so you can communicate directly on the Photo Frame – great for moms and families who don't easily have access to Smart Phones or prefer a larger screen.
DIGITAL PHOTO FRAME - The more affordable option - Gift #2
The Digital Photo Frame is the Great gift for photos when you want the most Simple and Affordable option. Mom's will love the photos – you just can't update them as easily as you can with a cloud frame. Just get the SD card, USB or use your PC for Frames that have internal storage to load them up with your favorite pics.
Most Affordable: DPF710
Our 7 inch Digital Photo Frame model – DPF710, is definitely the most affordable option which is only $42.99 as the regular retail price. If you're looking for the  a great priced gift for mom, this is definitely the one for you.
Best Features: PF1501+
Our PF1501+ is our newest non-wifi Digital Photo Frame and in addition to having the largest screen and best resolution, it also has an ability to play your photos in "collage mode", so that mom can view multiple photos on the screen at the same time – great way to enjoy several photos at once. 
STAFF PICK: CD802
The CD802 is our recommendation for it's ability to have a good price point and many features you may want. With an 8 inch screen, ability to play Video, Music and Photos and a price point of $54.99 – enjoy 10% discount during mothers day, your mom gets a large amount of features without paying too much.
Internet Radio with Streaming Music – KWS433+ - Gift Option #3
A cool gift for all the music loving moms out there. Let mom play the best songs from the most popular music streaming APPs and Radio services. Whether you mom loves OLDIES, LOVE SONGS or TALK RADIO/NEWS, the Sungale Internet Radio has it all. Let mom stream all her favorites while she's cooking, cleaning or when she's trying to relax after a long day – or her day off.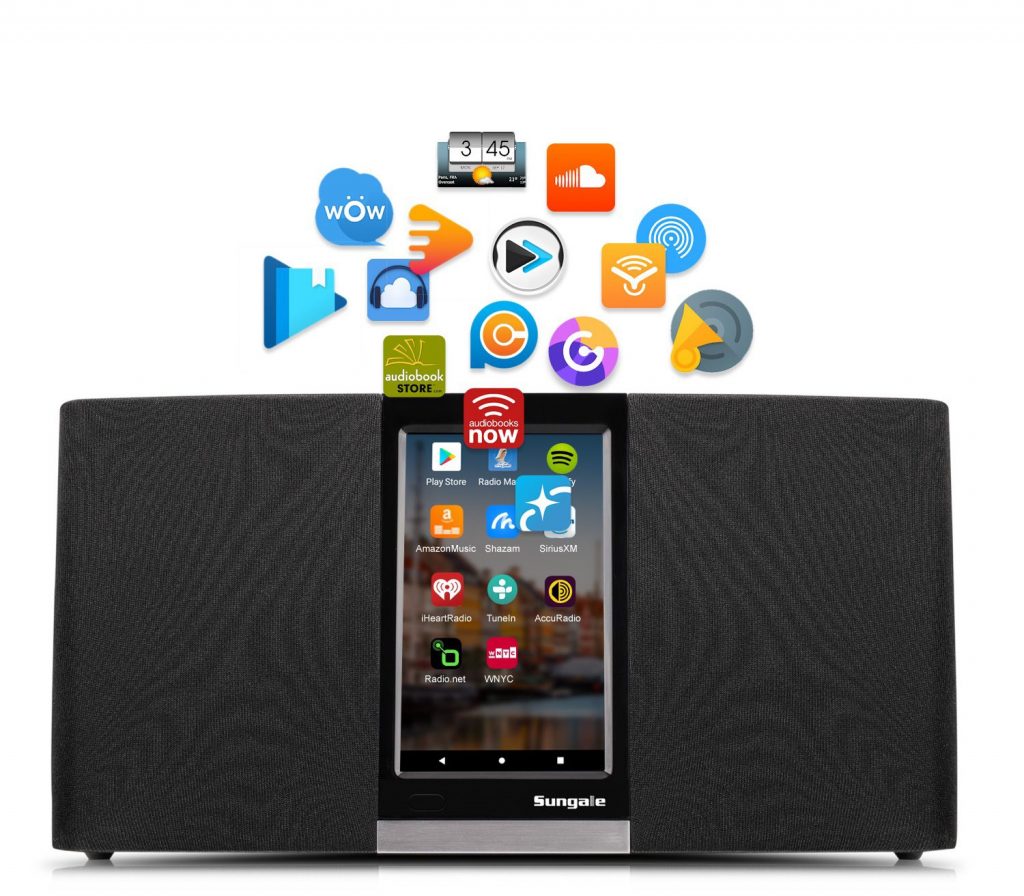 Streaming APPs: Spotify, Pandora, Amazon Music and More
Great for when mom just wants to play songs/music and have a service that is preferred. No DJ's or extra talking with these options- only music.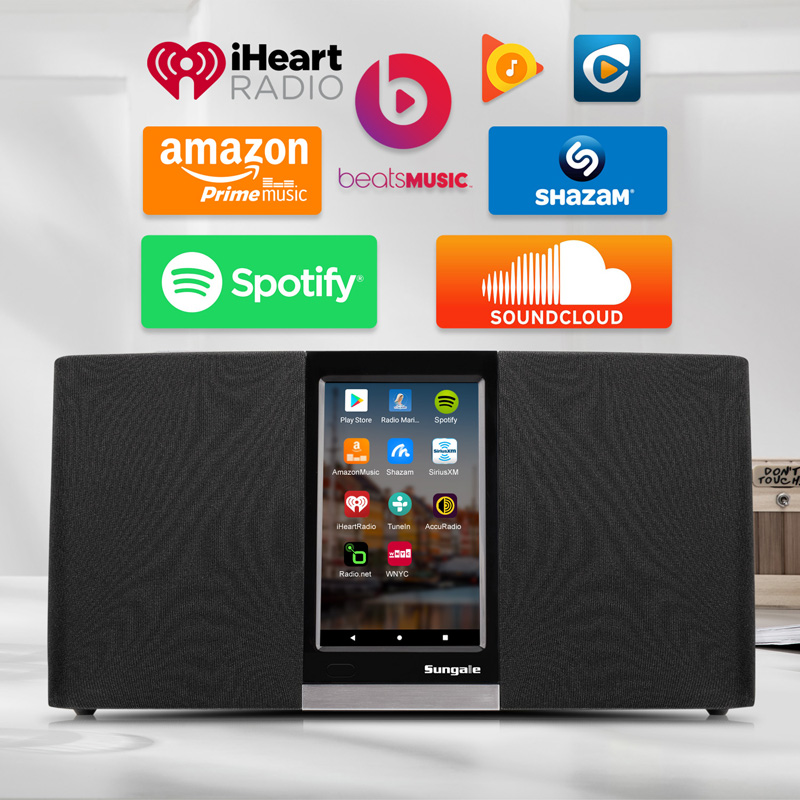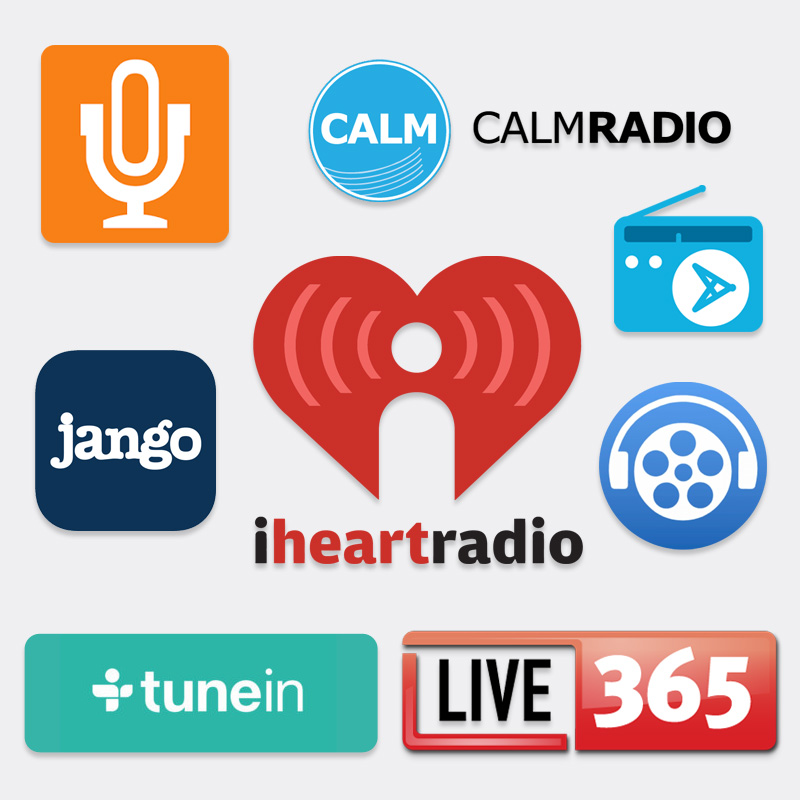 Internet Radio APPs: iHeartRadio, TuneIn, Audacy, SiriusXM and More
If mom has a station she loves – and she has a Radio Host she likes to hear in daily, the Internet Radio can play those stations with CRYSTAL CLEAR Clarity – no static or distance issues. Play from across the USA or even from another country. 
Audiobooks/Podcasts: Audible – and Others
If mom loves a good story / book and she prefers to listen to it rather than read it – the Sungale KWS433+ can be her new favorite way to enjoy those books and stories.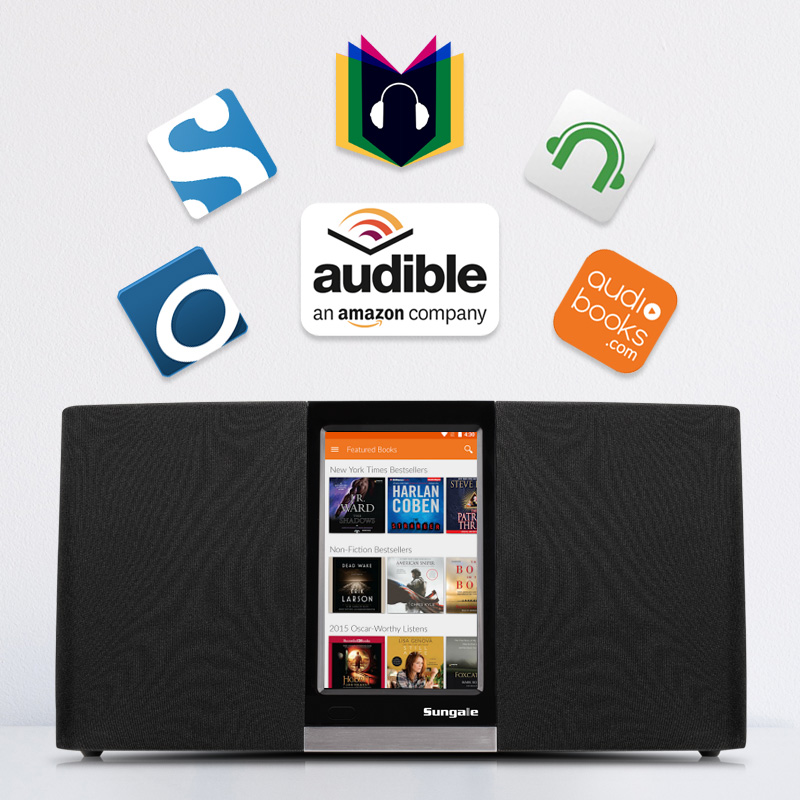 Bluetooth Earbuds - Fun gift option #4
For the mom's who are active, on-the-go or just enjoy music while they are doing different activities, Bluetooth earbuds would make a great gift. All mom has to do is PAIR with her phone and she's good to go, and with the rechargeable case, mom will have hours of music entertainment.
Q32 – Best Battery Life
With 1500 mAh charging case, the Q32 earbuds has more than 35 hours of play time – with the case allowing you to charge the earbuds up to 12 times and have 3.5 hours of playtime per charge – great for when mom has a long day or vacation/ trip planned so she can keep her earbuds always charged and ready to go.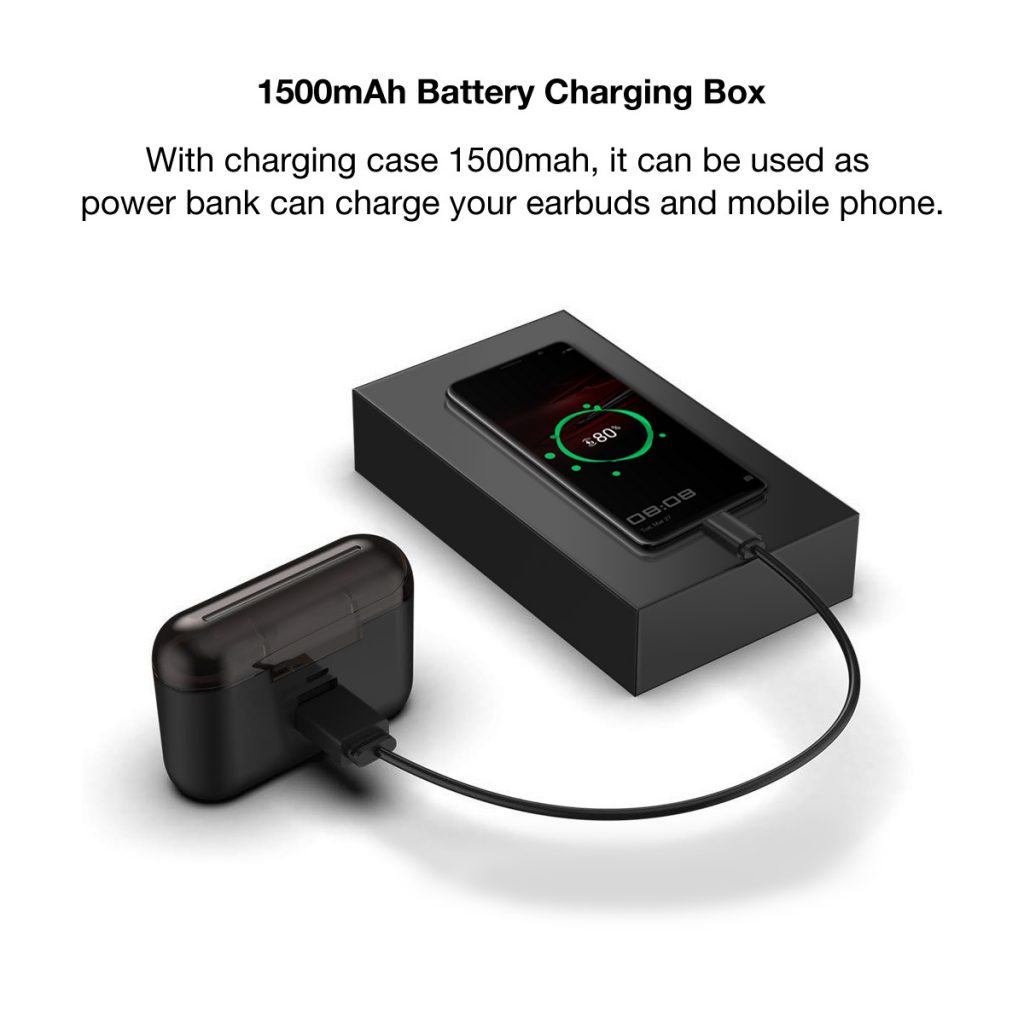 i11 – Great Sound quality
The i11 earbuds have Tru Wireless Stereo (TWS) sound to offer a dynamic an HD music listening experience, which is definitely what true music loving moms will enjoy when they are playing their favorite tunes.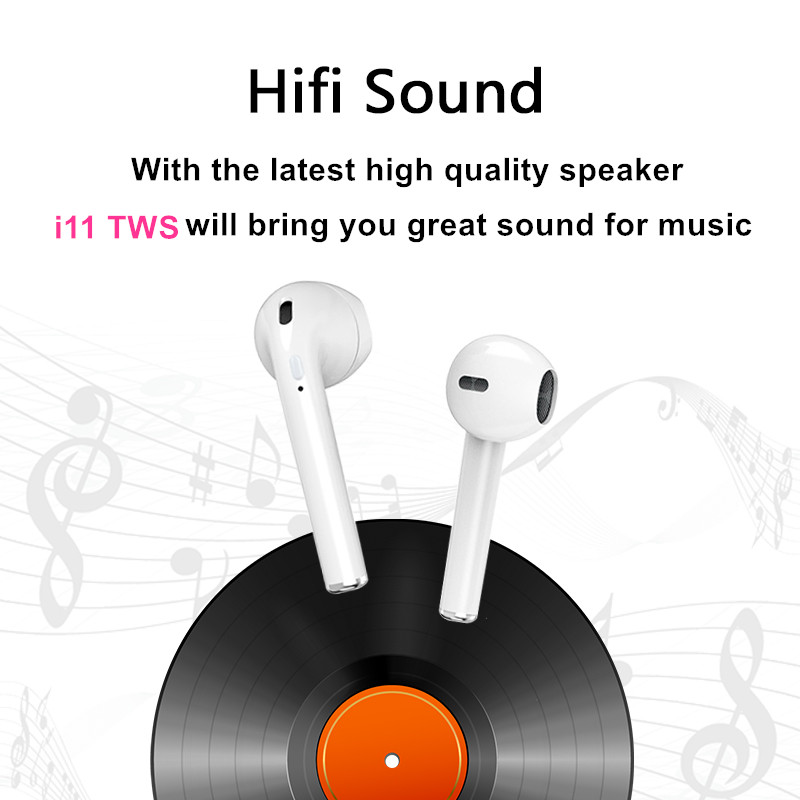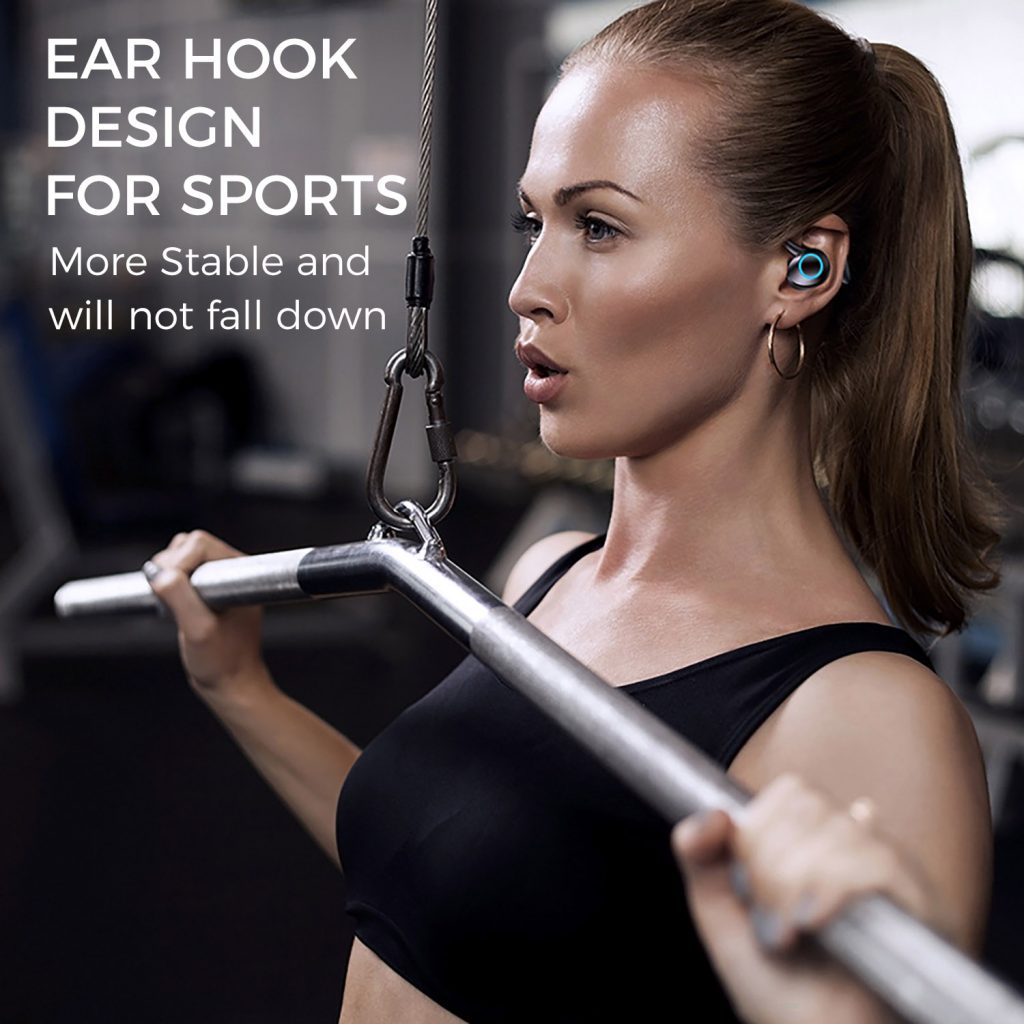 Q23 – Best for Sports and Physical Activities
For the gym going moms and the ones who need the extra support for when they are moving around, the special Hook design keeps the earbuds secured and stable so mom can do all her activities and workout without having to fix the earbuds from falling out.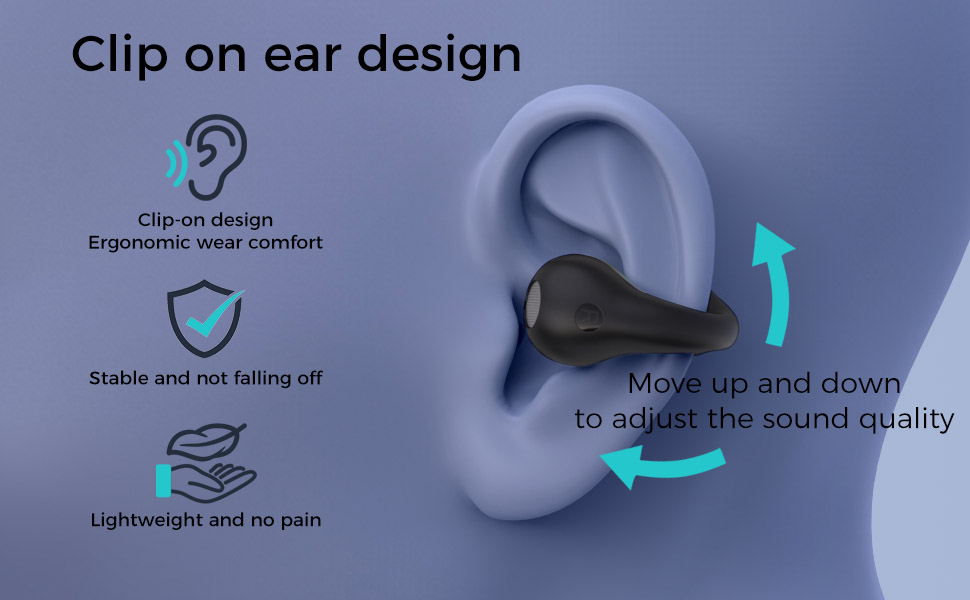 Q80 – Cool and unique design
This is our brand new model, and the design is definitely something new that you won't find in the normal world. If your mom loves new technology, this is the model for her and the sound quality is amazing. 
DIGITAL KITCHEN ENTERTAINMENT - The unique & cool option - Gift #5
If your mom is one who loves to COOK in the Kitchen, Sungale has a unique device that will be the perfect gift and it's called – NETCHEF. It combines the Kitchen Radio and Entertainment with Cooking and Education to teach you how to cook or make it more enjoyable. Open up Youtube or browse one of the 2,000 recipes to pick the best items to COOK – And play the best music from your favorite Streaming APP.
• NC820 – Entertainment & Recipes
Our Netchef that's PLUG-N-PLAY. Get all your favorite entertainment options for music, movies, or Audiobooks. You can also take your cooking to the next level by accessing the over 2,000 RECIPES we provide or hitting the Internet and accessing you favorite cook on Youtube or their website to learn something from them.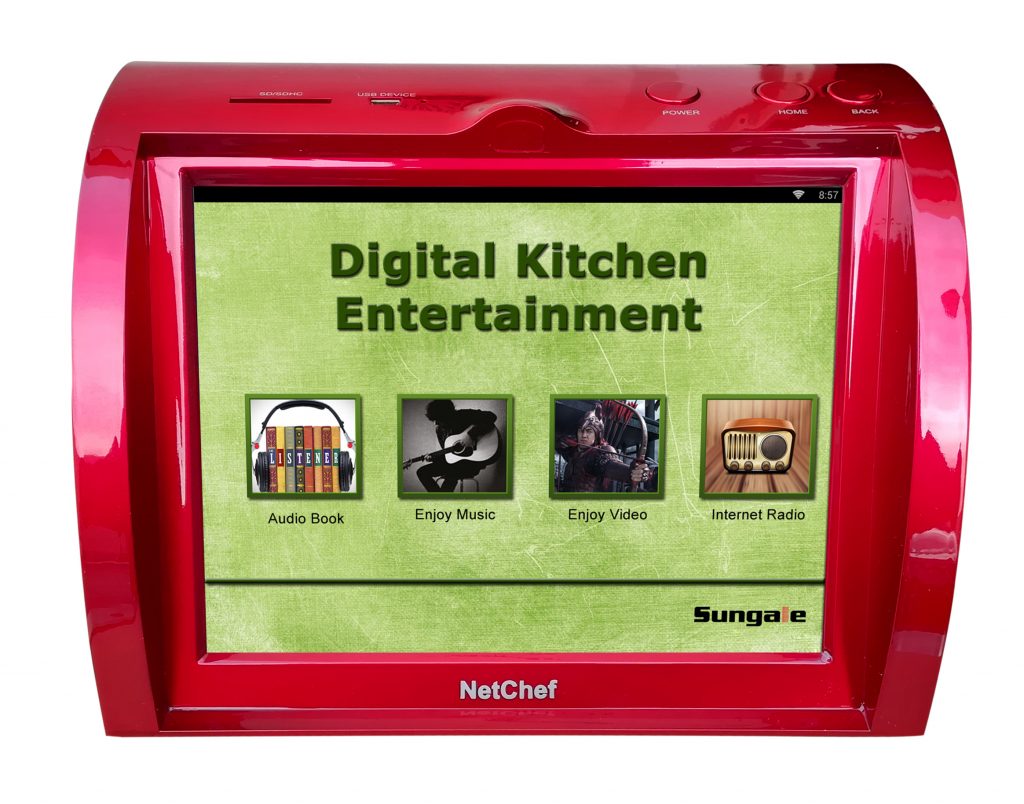 • NC850 – Cloud Features + Entertainment & Recipes
If you want the NEXT-LEVEL Netchef, the NC850 brings everything you get from the NC820 + Cloud Features. Cloud Album and Cloud Files. Share your RECIPES from your computer to the Netchef and Play Access them directly in your kitchen digitally. Even share family pictures from your smart phone or computer, so you are always able to see your favorite photos from friends and family.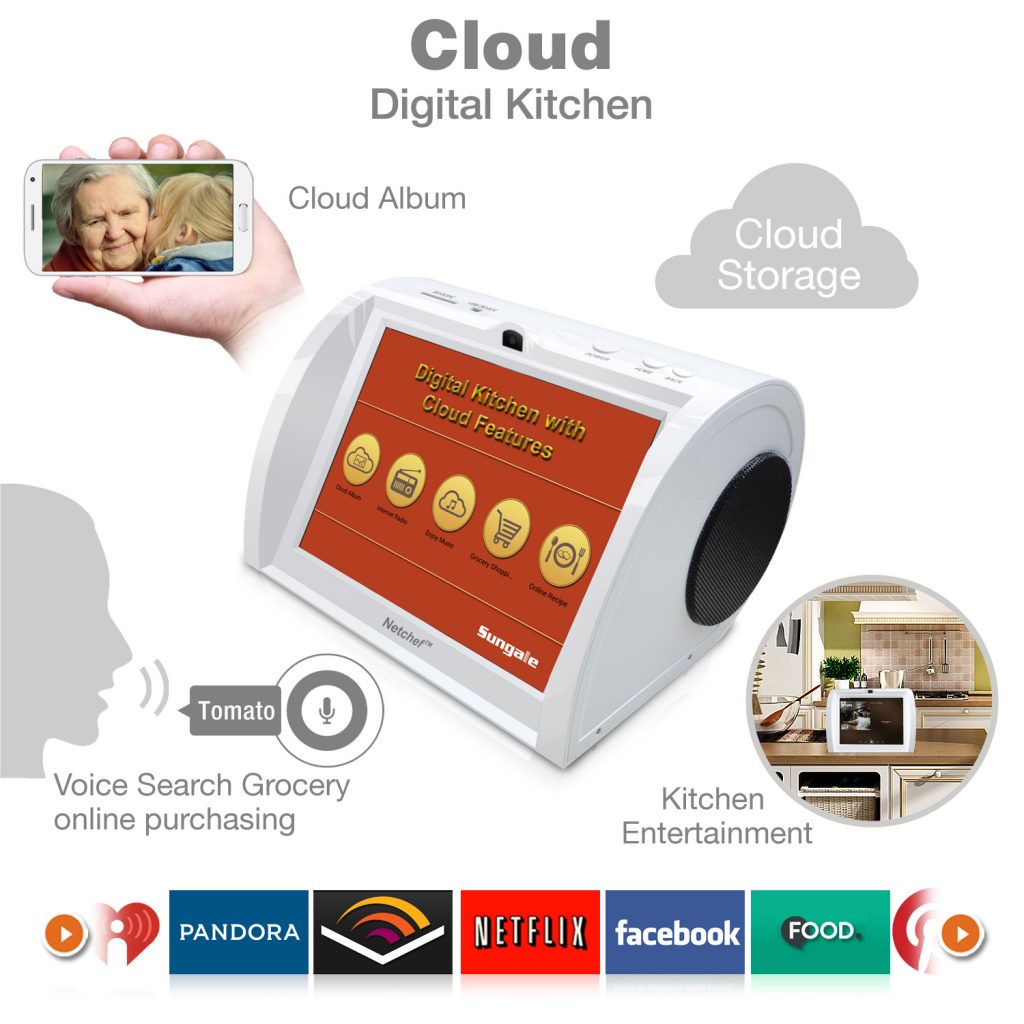 Power Bank - Necessary Gift Option #6
You definitely don't want mom running out of power on her phone, earbuds or other electronics when she's out and about – over Travelling, so getting her a nice power bank is definitely something you could use every day. Sure batteries are lasting longer now, but having a power bank for those "just incase" moments, is always a great idea… and they come in 2 cool colors as well. Pink or Yellow.
Browse our whole store: Great Mothers Day Discounts
Regardless of what we recommend in our Gift Guide, feel free to check out our whole selection of products at our Website. Maybe you'll find something great that your mom will love. 
Active Discounts for Mothers Day Include:
Spend $50+ – Get 10% Discount
Spend $100+ – Get 15% Discount
Spend $150+ – Get 20% Discount
Please follow and like us: