How many times have you bought a movie in the past, and you have watched it only once? Most of the time it just stays in the DVD movie rack to never be watched for up to 10 to 12 months later. With the high expense of Bluray and regular DVD's now-a-days, don't you wish you could find a better alternative? Well, there is a better alternative out there and you are about to be introduced to it. Many people are slowly crossing over to the future of entertainment devices. It is now time for all you old school DVD lovers to experience what an internet digital media center has to offer.
If you haven't heard of Netflix, Hulu or VUDU than you have definitely been hiding under a rock because these services are what the world of entertainment is migrating towards. Soon enough, DVD is going to be harder to find because everyone will be using these other service providers to watch their movie content. These services allow you to actually rent, buy or stream your favorite movies without having to walk over to the DVD player; just click your remote. The On-Demand menus are easy to navigate and a lot faster to search through than it would be to walk down the isles of Wal-Mart, Best Buy or Target. I am sure by now you are interested in signing up for a service, but before that can happen, you have to first purchase a special device.
There are many options to choose from when you begin to look at buying a digital media center and streaming player, and it can be hard to decide which way to go. To help you with this decision here are 4 options and their associated good and bad points.
The first option is buying a brand new smart tv. This is the most expensive option available, but a smart TV allows you access to all the streaming content you need, and you will not need to buy any external device to access it.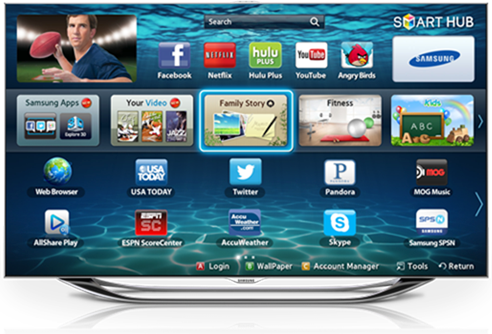 The second option is buying an expensive gaming console. The devices in this category would include an XBOX ONE or a PLAYSTATION 4 (PS4), and would be ideal if you are a gamer and plan on using the device to play games and watch movies. These gaming consoles also come with built-in BluRay DVD players. The one major draw back about this option is that although they have everything loaded with what you would need, if you aren't planning to actually play games, the units just aren't cost effective. A PS4 can range in price from $399 up to $500+ and an Xbox One is even worse with a starting price of $499 and up.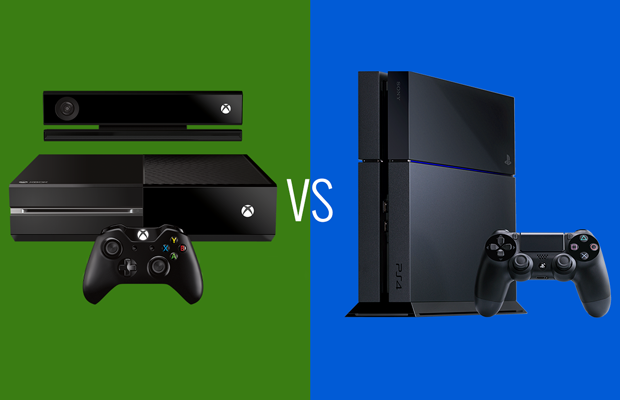 The third option is going with a standard streaming media player. There are a lot of choices out there, but probably the most well known are Roku, Apple TV and Chromecast. These options have a pretty good price point, and gives you access to the same streaming media hubs that you would get on a Smart TV.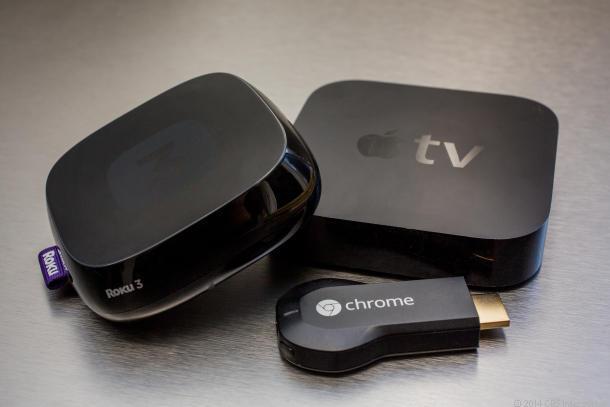 The final option is going with Sungale's Cloud TV Box. This offers the best price point and multiple sources of content ranging from the streaming media hubs like Netflix, VUDU, Youtube and Crackle that are offered on the other 3 options, as well as going further and providing you with free content from around the internet. There is an Internet TV section where you can watch full length episodes of the most popular shows from a certain channel, or if you want to see a preview of a show, watch behind the scenes footage, interviews, extras and short clips of the best moments, you can find all of this in the FREE CONTENT section. This is the main feature that distinguishes the Sungale Cloud TV Box from any other media entertainment center. The other feature that is different from the streaming players is that you can access all of your social network profiles such as Facebook, Twitter and Instagram. You can also play popular android based games like Angry Birds and Flappy bird on the TV, or download educational apps to help teach your kids. There is even a full featured built-in browser giving you the ability to surf the web from the comfort of your living room. With what has already been mentioned, we are just barely scratching the surface of what the Sungale Cloud TV Box offers. If you want more information, visit the website by clicking here.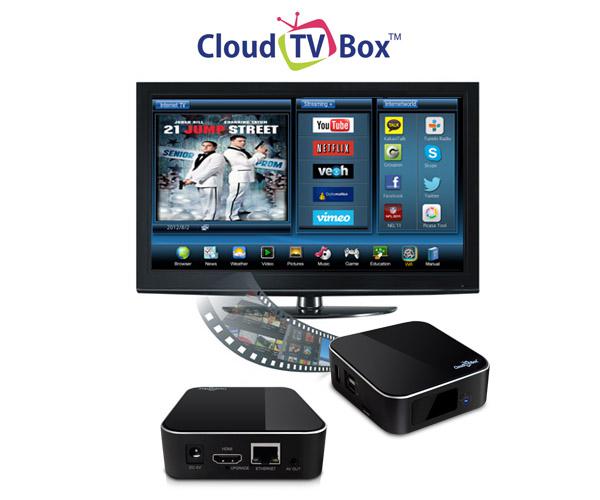 So are you ready to bring your TV and Movie viewing experience into the 21st century? Let's box up those movies we never watch anymore, sell them to make a little money and put it towards the future of TV. Increase your entertainment options, and be the envy of all your friends with Sungale's Cloud TV Box. Your living room will never be the same… ENTERTAINMENT JUST GOT REAL!
Please follow and like us: