We go through the main features and see what an Internet Radio might be a good purchase for you.
The Sungale Internet Radio has many cool features, and with our latest 3rd Generation, it's even better. So let's begin with why a Sungale Internet Radio might be a good buy for you or someone you know
The Internet Radio never has to worry about static, or trying to find a good AM/FM Signal in the house. Since it links directly to WiFi, it will play any station in perfect crystal clear HD Audio.
Who Should Buy?
So do you live in an area that never gets a good radio signal or constantly fighting with the antennae to get the perfect audio? The Sungale Radio may be the perfect device you're looking for.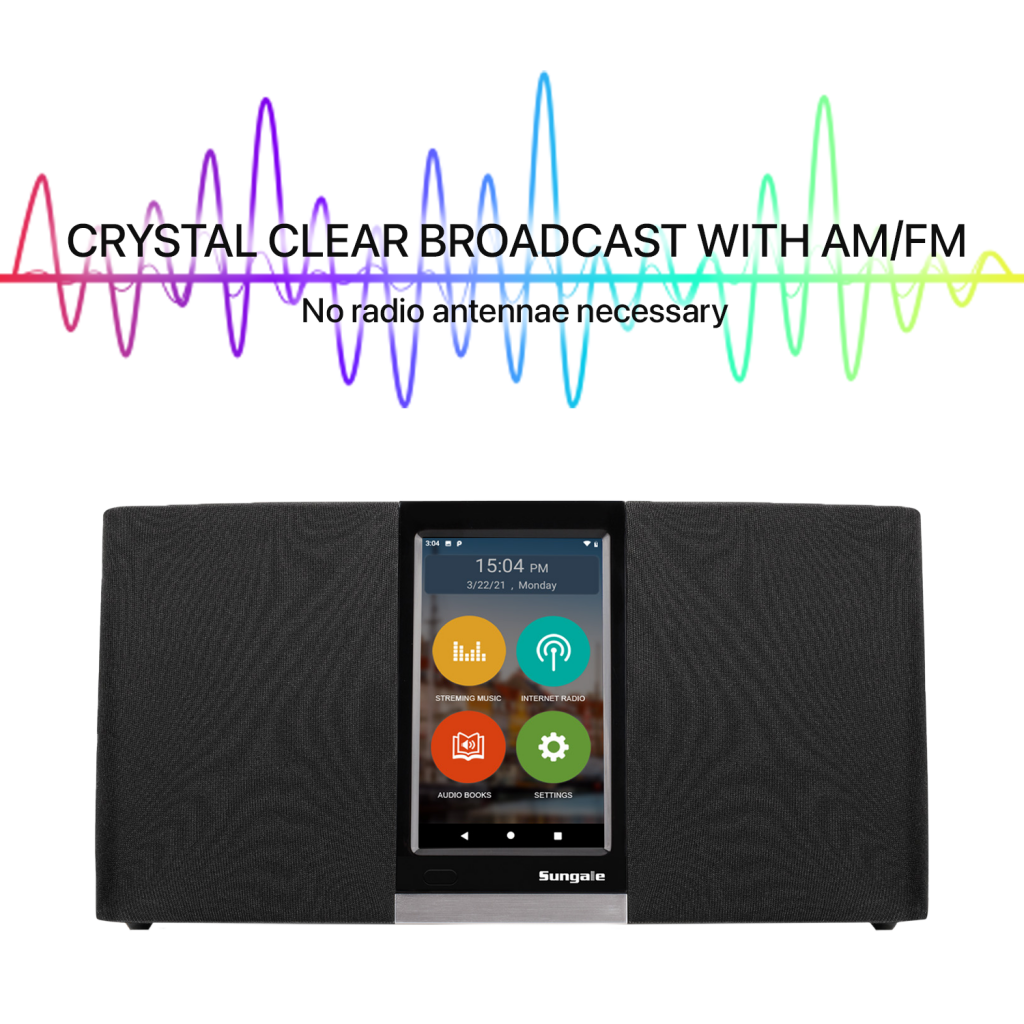 OUT OF THE AREA RADIO STATIONS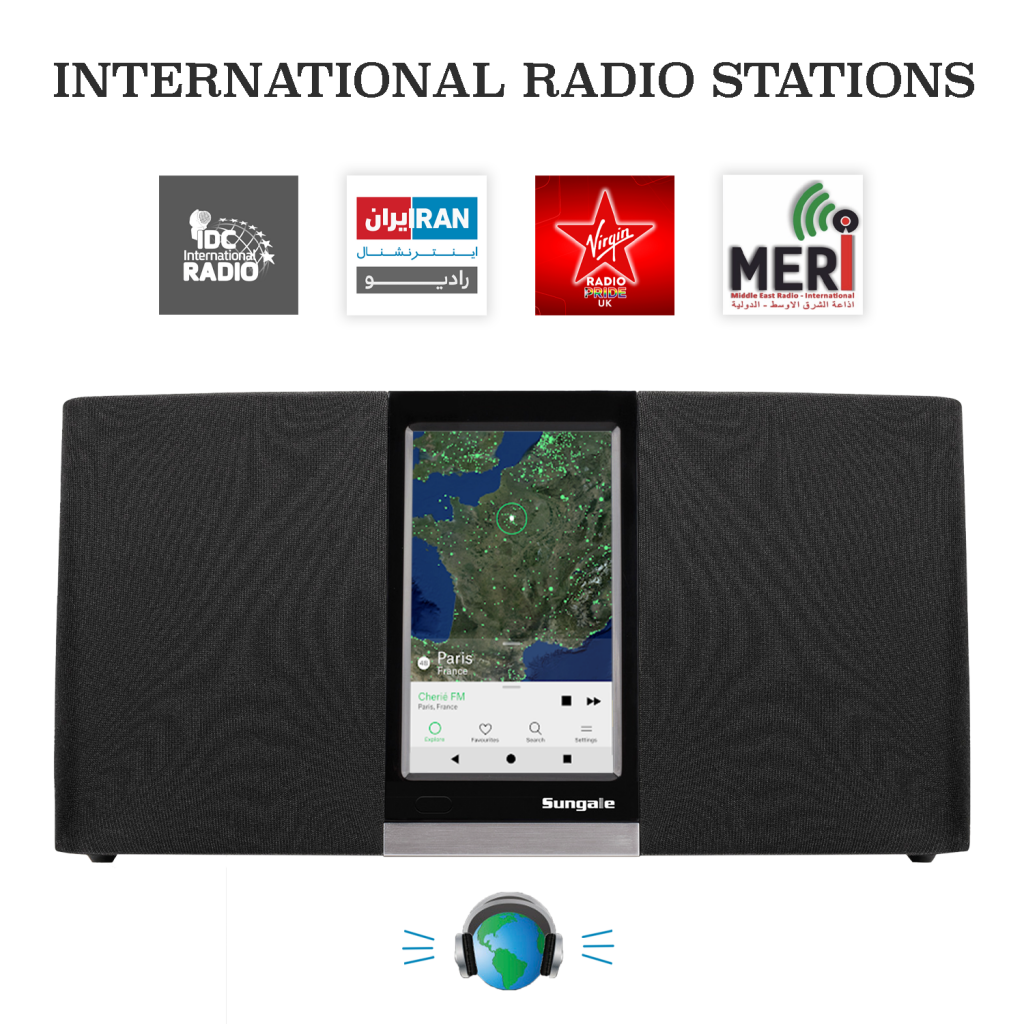 Do you wish you could listen to a radio station in New York, while you're living in California? Or how about a completely different country in Europe, South America or even Australia? The Internet Radio gives you plenty of options to play your Favorite Radio Station from around the World or in your preferred city.
Who Should Buy?
Have you recently moved to a completely new state, and miss the radio station you use to listen to every day? Are you curious what the popular music is in Korea? Do you have a family member who grew up in a different Country and they are looking for away to listen to the Station they've known for years? The Internet Radio is the perfect device if that's what you need with 1,000's of options available, you will surely find the station you love.
If you love PANDORA, SPOTIFY, AMAZON MUSIC, YOUTUBE MUSIC or OTHER popular APPs, the Internet Radio is the product for you. With the most popular options already pre-installed, and a huge back-up list of more APPs available, you'll be playing your favorite music for hours.
Who Should Buy?
If you are a music lover – and just want the easiest option to play your favorite music, have an ACCOUNT or SUBSCRIPTION to any popular music streaming service, or just don't want to hassle with you phone – the Sungale Internet Radio is a dedicated device, that's easy to setup and use – so any music you want to play is available from the most popular services we all love.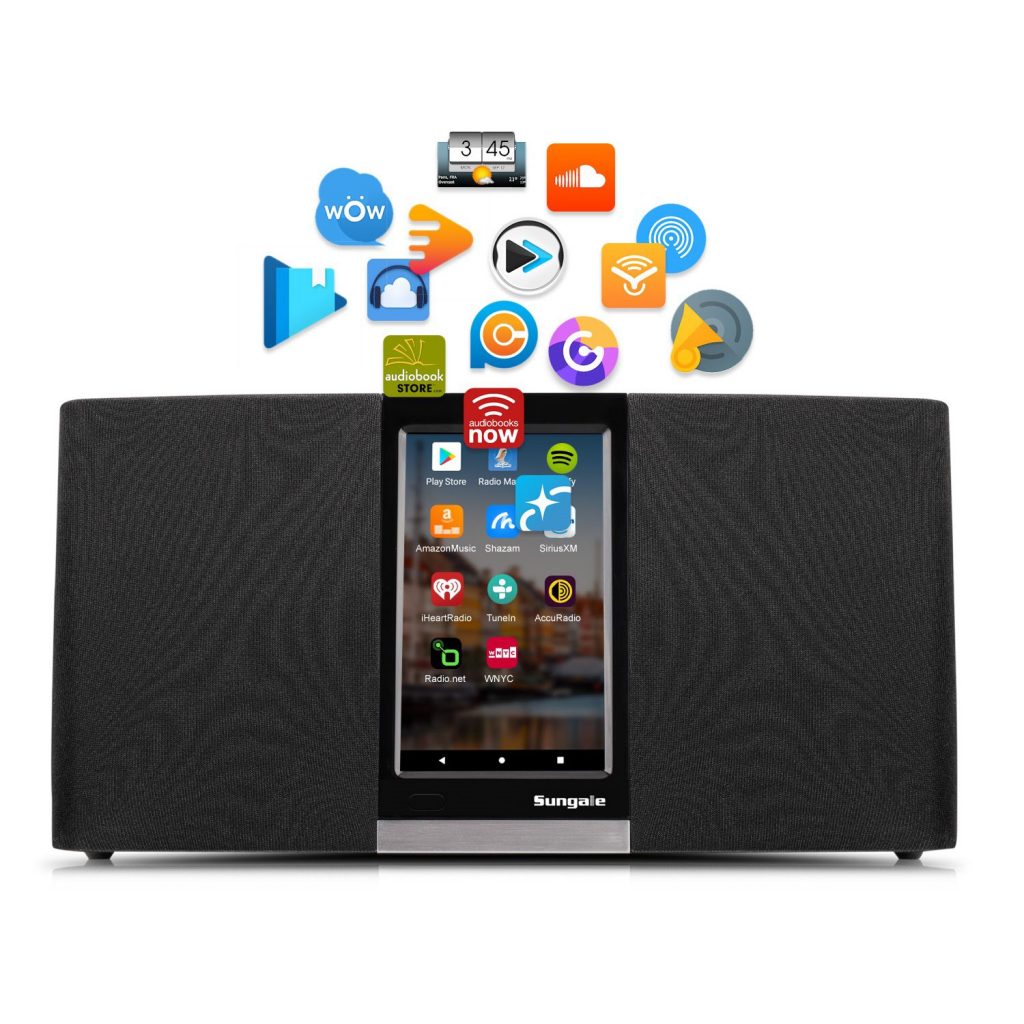 PODCASTS, NEWS & AUDIOBOOKS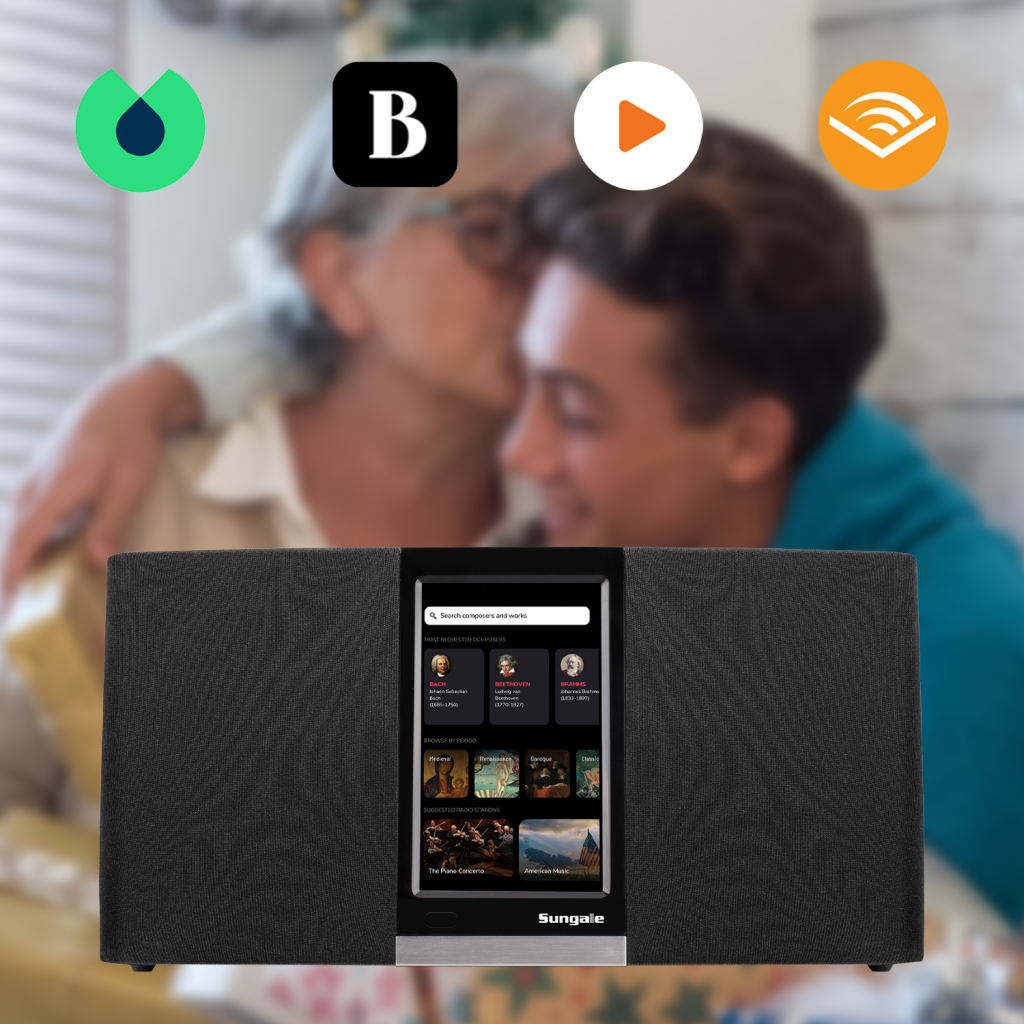 The Internet Radio isn't just for Music – It also can access and play your favorite PODCASTS, NEWS CHANNELS and AUDIOBOOKS. So if you want to learn what's going on in the world, learn a new skill, listen to a fun and entertaining discussion on movies, TV or Just want to listen to a good story – the Internet Radio has an option.
Who Should Buy?
If you want more than just music, than this is the radio for you. Learn something new, hear what's happening in the world or listen to your favorite stories/books – The Internet Radio is the perfect device for you. 
The Sungale 3RD Generation WiFi Internet Radio has many features that are useful to a variety of customers. Whether you love RADIO, MUSIC STREAMING or AUDIOBOOKS or NEWs – There's something for everyone.
If you Act now, we currently have discount going on good until  October 17th.
Normally the Internet Radio is $149.99
But for limited time – Visit Amazon and use the Coupon available and pay just $119.99 – That's a 20% Discount!
This offer won't last forever, so if you feel you are someone who could benefit from owning an Internet Radio or have friends & family who would, take your chance and order one now.
Please follow and like us: