When you think about pictures, the internet is something that comes to the forethought in this day and age. With Instagram, Facebook, Snapchat, and the like taking up the majority of how people share pictures nowadays, framed photos are becoming a thing of the past, or at the very least they are a rarity. That is until digital frames made their way onto the scene back in the early 2000's.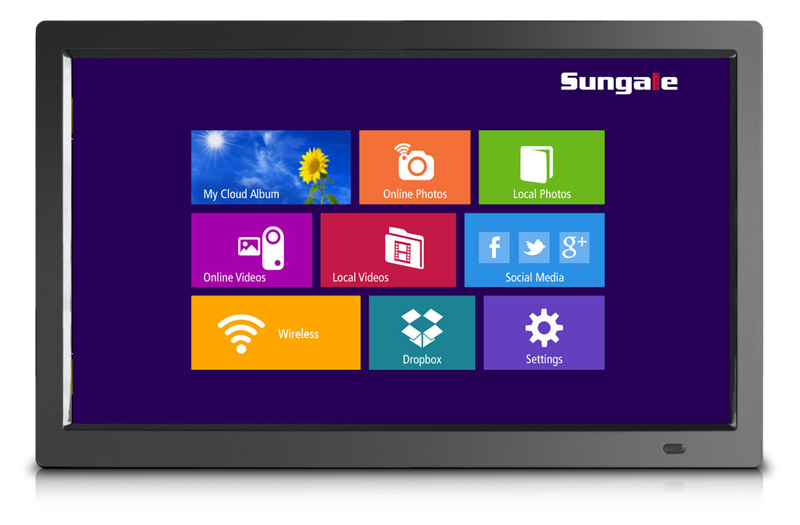 Frames that can display 1000's of your own pictures via a USB flash drive or SD card, but to load them does take a bit of effort and understanding. What if you aren't tech savvy or you want to give the frame to an older relative like your grandmother and she definitely doesn't know how to work it, or just isn't one to mess around with things of that nature?
Sungale has the answer with its line of Cloud Frame digital frame models! Now you can give the non-tech savvy person in your life a Wi-Fi enabled frame that you can easily register on the Sungale Cloud Website Portal. No matter where you are, you will be able to load and share pictures back to the Cloud Frame either from your computer, smart phone or tablet. This real-time picture delivery and remote picture management technology will help keep your family and close friends updated with your life and all the amazing adventures you have!
The Cloud Frame is available in 5 different models and 4 different sizes including two 7" models as well as 10", 14" and 19" sizes. For more information on what else the Cloud Frame can do, please take a look at our website here.
If you would like to purchase, please visit our e-Store or take a look at the many other retailers available to select the model that best suits the size and price you are looking for.
Please follow and like us: