Mother's Day is coming up on us rather quickly, May 8th for those that weren't in the know, and it's around this time that people start to wonder, worry and ask themselves, "What should I get my mom?" It's not always an easy question to answer for the holiday in which we celebrate the woman who has given us so much. Well that my friends is what I am here to help you out with, so read below for some gift ideas that we hope will help you make your decision a little easier.
The Basics:
What woman doesn't love flowers? Getting your mom a beautiful bouquet of roses or her favorite flower from a local florist is always a good choice. There's also the optional candy for those moms who have a sweat tooth… I think we all love some good Sees candy or even some chocolate covered strawberries every once in awhile.
Extra Goodies:
Now every mom will love to receive Flowers and Candy – I think we all would actually, but then there are some of us who like to be over achievers and go all out. For those of us out there, adding a special brunch, dinner and a trip to the spa used to be the answer, and for many of you it still is. For the rest of you who are looking to show mom some love for more than just a day, week or 2 with gifts that don't last, we here at Sungale have a couple suggestions that will please your mom for the whole year… and even more!
Gift for the hardworking Moms:
Ever have a rough day where your neck was tense and all you wanted was a hot shower or a massage? Now a trip to the spa or massage parlor is nice, but they can get pretty pricy, so you might be looking for a more affordable and practical solution. Something we can offer up and introduce to meet that need is the Butterfly Shape Massage and heat Pillow – a great gift idea for our hard working moms who deserve some relaxation everyday.
Help with planning the day:
Now as mentioned earlier, many of you will be looking to take your mom's out for a nice dinner to either a fancy restaurant or one of her favorites – you may even want to look up a new place to try. Being that Mother's Day is one of the most crowded days of the year for restaurants, you'll want to make your plans and reservations ahead of time. To do this, you'll need something easy that gets you on the internet, and that offers APPs that make searching easy. Our Android tablets come with Google's Play Store which has the most comprehensive list of APPs available including YELP for researching reviews, and anything else you may be curious about. A tablet is a great way to find that perfect spot to take your mom, and place the reservation ahead of time.
Gift to stay connected at a distance:
When it comes to some of us, we may not be able to visit or see our moms on the special day. This could be related to living too far apart or some unexpected reason we can't plan for. For those of you who have this problem, we have a great gift idea where you can still show mom your love and appreciation for her. That gift my friends is Sungale's Cloud Digital Photo Frame. We released this product back in 2015 for this specific reason – being able to share photos with friends and family from any where in the world – in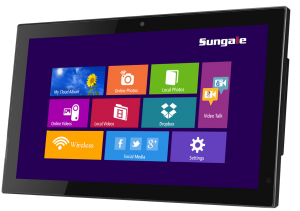 this case, share photos with our moms! You can use your phone, tablet or computer to send mom a mothers day album in real-time and although you may not be together in person, you can create a special mothers day slideshow just for her to enjoy. We also can't forget that Mom's do indeed become grandmothers and they love to see their family too! So maybe get your mom a Cloud Frame to let her know what you're up, stay connected and share your adventures.
Gift for the cute side of things:
If your mom is one who loves the cute things or stuffed animals, then we have a perfect gift idea for her… The Teddy Bear Speaker! A perfect fit for any mom's room, desk, or home. Coming in a cute stuffed bear shape,
this speaker will let your mom connect and listen to her favorite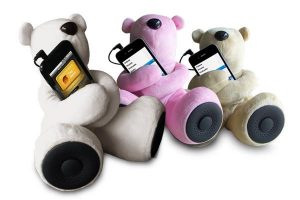 music from a phone, iPod, or MP3 player… the arms will even hug your device so you don't have to! With great speaker sound, an awesome Teddy Bear look, and something that is useful as well as decorative, this could indeed be the perfect gift for your mother!
Gift to keep mom charged and on-the-go:
Finally, for all the moms who are on-the-go, and are constantly on their phone, tablet or other mobile electronic devices, you may find her complaining or worrying that the battery might die. That is where we at Sungale can once again step in with a great gift idea for Mother's Day!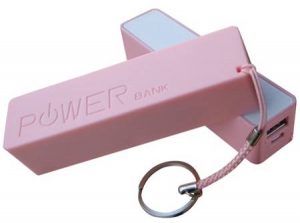 At an affordable price and the color option of PINK, YELLOW or GREEN, the Perfume Style Power bank can easily be her savior. It is compact enough to fit just fine in a pocket or purse, and just the thing to make sure she can stay in touch and charged at all times!
As you can see, there are a lot of things you can do for your mom on this special day, and we hope you enjoyed our list of a few great gift options we shared. From us her at Sungale, good luck and we hope you and your mothers have a great 2016 Mothers Day!
If you'd like to purchase any of these great Mothers Day gifts we've talked about or see a collection of other suggestions, click here.
Please follow and like us: