Welcome back to the Top 5 Netchef G3 Features, and today we will be focusing on some of the more appealing and useful features available to owners of the Netchef G3, as well as an exciting BONUS! Say you are walking through the kitchen and see the Netchef just sitting there with a blank screen… It's not that enticing right? Well luckily for you, Sungale has incorporated Cloud technology so that a blank screen does not have to be a reality! After registering your Netchef to our Cloud, uploading pictures can begin from anywhere that has an internet connection – it's very simple. Just use your tablet, Smartphone or Computer to access the cloud portal and turn that boring kitchen into a new picture bonanza! Owners now have a fun and easy way to setup their photos in the Kitchen and offer away of being surprised by friends and family with a constant stream of new photos automatically appearing! Now everyone can enjoy a great album every time you upload!
Now we know what you're thinking – I do love the idea of sending and viewing family photos in the kitchen, but I would love the ability to send documents, recipes and other files too… Will ask no more because Sungale thought you might like to have this feature too, and created the Cloud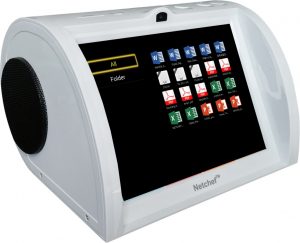 Files feature to help! Now say you have a document you want to read, or a recipe that you have that's ages old from your family. Of course you would love to add it to the Netchef, and with the Cloud Files feature you can very easily put that recipe in the cloud and push it to your Netchef. From there you'll be able to read whatever you decide to load onto the Netchef G3!
These features with everything else we've spoken about in the first three blog posts make the Netchef G3 not just an amazing gadget, but will take your kitchen from regular to Smart Kitchen in absolutely no time at all. Stay tuned for the last piece of these magnificent blog entries for the Netchef G3, and then after that keep an eye out for a weekly post from us about the newest and most amazing Tech that Sungale has!
Bonus Feature: Online Grocery Shopping!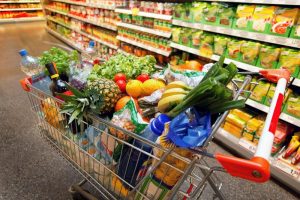 Now you're saying, "the Netchef G3 does it all" and you'd be close to accurate in that sentiment, but there's one more special item we'd like you to learn about… Let's go back to where we originally began with the recipes, but not exactly for that particular reason. Say you are going to make one of the very delicious recipes from the Netchef and you find that you are out of a certain item needed. Now no one likes to go to the store, but to make said meal you have to… unless you are hooked up with one of the grocery delivery services in your area! That's right, if it is available in your area, you can have those ingredients dropped off right at your door! Now don't fret as the companies that do this are expanding all the time. If you don't have their service yet, it is on its way very, very soon.
Please follow and like us: