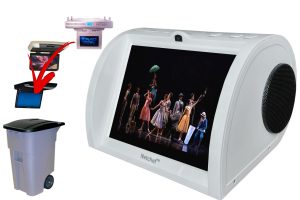 Welcome back to the Top 5 Netchef G3 Features! Today we reach number 3 which, will be focusing upon the entertainment aspects of this spectacular piece of Smart Kitchen ingenuity. Whether you are practicing your new found culinary skills or just cleaning the area, some music, a movie, or just talking to a friend can turn the mundane into a fun and enjoyable time. The Netchef brings all entertainment facets into one simple to use device. Whether you want to watch a TV Show, Movie, listen to the radio or watch some Youtube videos, the Netchef G3 combines it all, so you will never have to purchase another device again.
With two Hi-Fi and robust speakers on each side and the ability to listen to your favorite music APPs out of the box, as well as download a list of others from the Play Store, you won't be missing a beat with this digital kitchen entertainment center. You get Pandora and Tune-In Radio pre-installed, but you can download Spotify, iHeartradio or any number of other music APPs with a few simple steps. Listen to your favorite tunes while cooking, or just have a small dance session with "your one true" in the kitchen!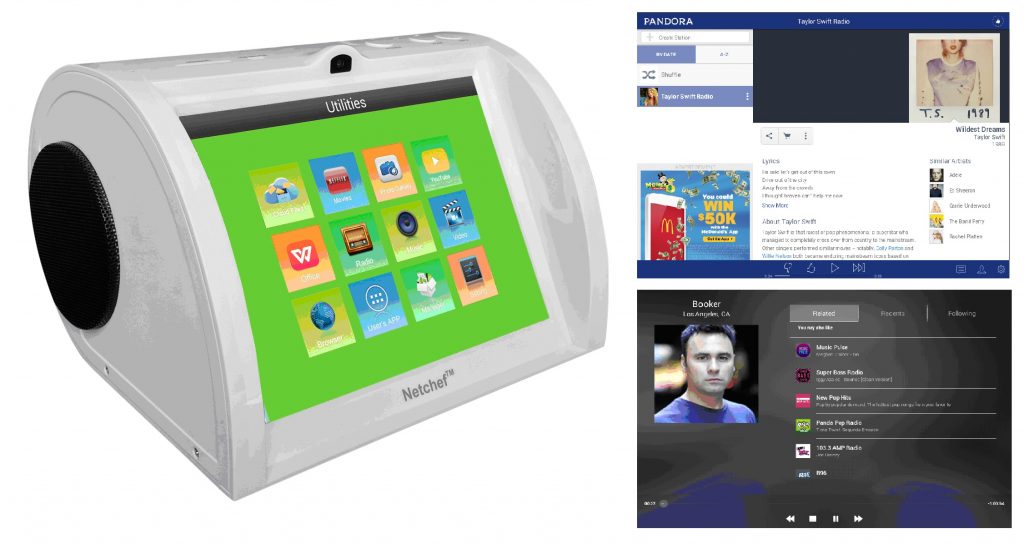 If you prefer to be visually entertained, the ability to watch movies on the Netchef G3 is for you! Have you ever wanted to continue watching a show, but had to make dinner with no TV in the kitchen? Well, if your show is on Netflix you're in luck because it is preinstalled for your viewing pleasure. If Hulu or another service is more to your liking, then you can easily download those video services and continue watching to your hearts content on an amazing HD screen. It only takes a few taps to navigate Netchef G3's touch screen to get your favorite episodes and movies on the screen.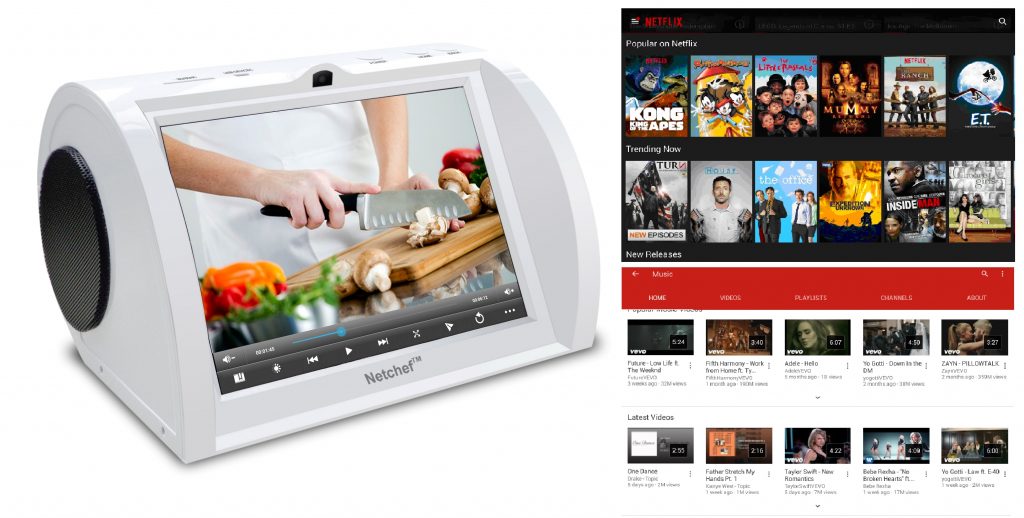 Do you enjoy music videos? Possibly even a fan of some Youtube exclusives? Well fear not dear reader because just as it is with Netflix, Youtube comes preinstalled on the Netchef G3 as well! Quickly find your favorite Youtube videos, channels and series ranging from entertainment and viral comedy, to inspiring and learning something new. From music and kitten videos to even learning a new recipe from your favorite celebrity chef, you are covered! Now stay tuned for the next installment and maybe just maybe a little something extra from us here at Sungale!
Please follow and like us: