Technology has been rapidly making a move into every part of our homes, but a place we food lovers spend most of our time it has been left out—the kitchen; that's why we at Sungale have just introduced the Kitchen Screen! This convenient kitchen assistant is not a tablet but an interactive device that will enhance your cooking experience while keeping you and your guests entertained!
With a touchscreen as well as voice command abilities, Sungale's Kitchen Screen is equipped with popular cooking applications pre-installed just for you—find APPS like Betty Crocker, Chowhound, Epicurious, and Food, to thousands of delicious easy step-by-step recipes from around the globe! You'd want to show off your culinary skills and recreate these dishes for your friends and family. No internet connection? No problem—these recipes are stored locally in your device, so you can enjoy them even without internet connection!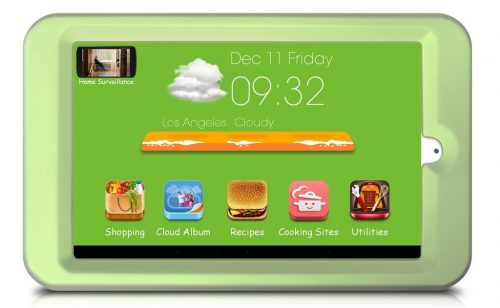 One of the many exciting features is the sleek silicon protection case engraved with powerful magnets that conveniently attach onto your refrigerator door. The charging cable is also enhanced with magnetic technology that gives you the freedom to move it whenever and wherever you'd like without worry; it's unlike any other kitchen device in the market.
We all love saving time—and the Kitchen Screen helps us with just that. You'll have the ability to order groceries right in your home! Just speak or type what you want to order into your device and the voice search command will help you purchase groceries from Amazon Fresh and other online grocery stores. It's really that simple, so say goodbye to standing in tedious lines and have fresh food delivered right to your door, convenient and easy to use for everyone in your family.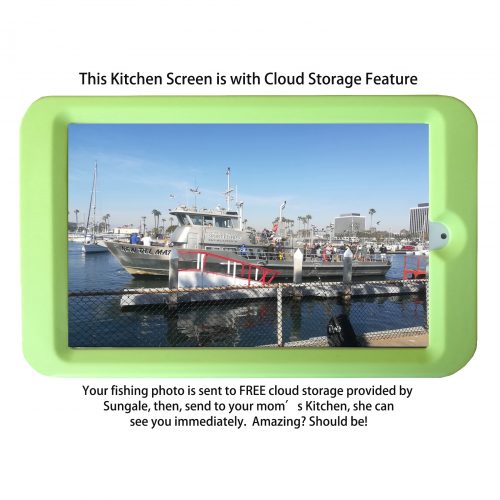 Your Kitchen Screen would not be a Sungale product without the honorable Cloud Album feature, this tool will make you feel connected with your family members that are away from home, they can send photos from anywhere in the world to your device. Brighten up your day by never missing a moment and cherish each photo with your guest.
The tasks are unlimited when it comes to the Kitchen Screen, here are some other activities you may find in this device: Cloud Files to store your precious family recipes and photos, browse YouTube videos and watch movies on Netflix, access your important office documents, listen to your favorite music and internet radio browsing while cooking, and endless web surfing.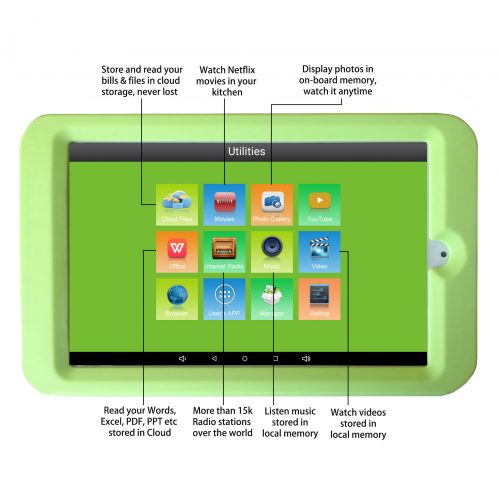 The time to upgrade to a smart kitchen has arrived and you deserve to treat yourself to a quality experience in your kitchen and why not do that by bringing in the Kitchen Screen into your home!
Please follow and like us: