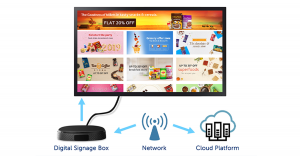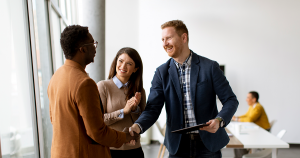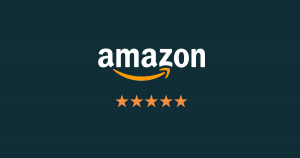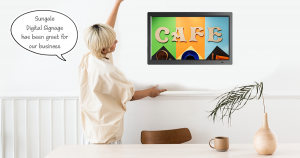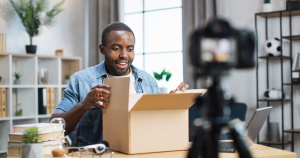 Sungale digital signage customers – regularly, our monthly service fee for digital signage is $.99 per month/screen. This service is already affordable compared to many other digital signage platforms out there, but we got a little surprise for you… YOU CAN GET YOUR SERVICE MONTHLY FEE PAID FOR BY SUNGALE. It is not too hard, just check out the options below, follow the instructions and you're service fee is paid.
6 Months Free Service and Discounted Hardware:
• Refer Our Digital Signage System to Other Businesses:
Do you know any business that could use our product and service? Let us know – we'll provide you with an affiliate code to share with them. For every customer who purchases our product with your link, we'll give you 6 months of paid service. Your referrals will also qualify for an automatic 10% discount and you will qualify for our BEST PRICE if you ever have to purchase hardware in the future. 
Did you purchase on Amazon or have an Amazon Account? Go to your order history and locate your purchase.
For reference, you can find our Products on Amazon Here: 
SUNGALE DIGITAL SIGNAGE | AMAZON.COM
Instructions to get your free service:
Write your review – take a screen shot – email us the link to your review as well as the screen shot.
Your Free service will start at the next billing cycle.
Want an extra 1 month? Add pictures or videos to the review and get 4 months of Free Service
Want to do a testimonial? Our Marketing manager will either have a short interview with you by phone or email you a series of questions to have answered that is based on your experience with the product, how you use it, the benefits it brings and some basic background info of you and your business, and a couple photos of the product in use. We'll put your testimonial in an article on our website so future businesses and customers can learn how it can help them just like you.
It's simple – just follow our Facebook or Instagram pages, whichever you prefer, and post a photo of your business using our digital signage, use #SungaleDigitalSignage and tag us.
Share 1 photo: 1 month Free Service
Share 5 photos on different days: 2 months Free Service
Share 1 – 15 second or longer Video: 3 months free service
 
You can continue to do this every month, 2 months or 3 months to continue getting free service.
Our accounts are below for you to easily follow us:
3 Months – 1 Year Free Service:
• Social Media Influencers, Bloggers or Press Connection Referrals:
Do you have contacts with the Press, Social Media Influencers or Bloggers? Depending on the size of their audience and platform they operate, we'll give you major benefits if you introduce us to them and an agreement for them to review our product or work with us is agreed to. With this opportunity, it can be any of our products, and not just our Digital Signage.
Send us a message here if you'd like to explore this option more.
Have some questions? Leave a comment below or message us!
Please follow and like us: