And 5 useful ways you can use it
The T101 Portable Power Station is your key to Power in any situation you find yourself in… whether it is planned such as a camping trip or you find yourself in unexpected power outage. No matter the reason or situation, the T101 is one useful piece of equipment that everyone can benefit from. See below for a quick overview of the SPECs and some useful ways the T101 can be used to keep you powered up.
Power Capacity:
155Wh ( 42,000mAh) – it can power up and charge all of your portable consumer electronics including phones, tablets, speakers, power banks and laptops. It can even power several small home electronics, such as Fans, Lights or other small appliances (less than 100W).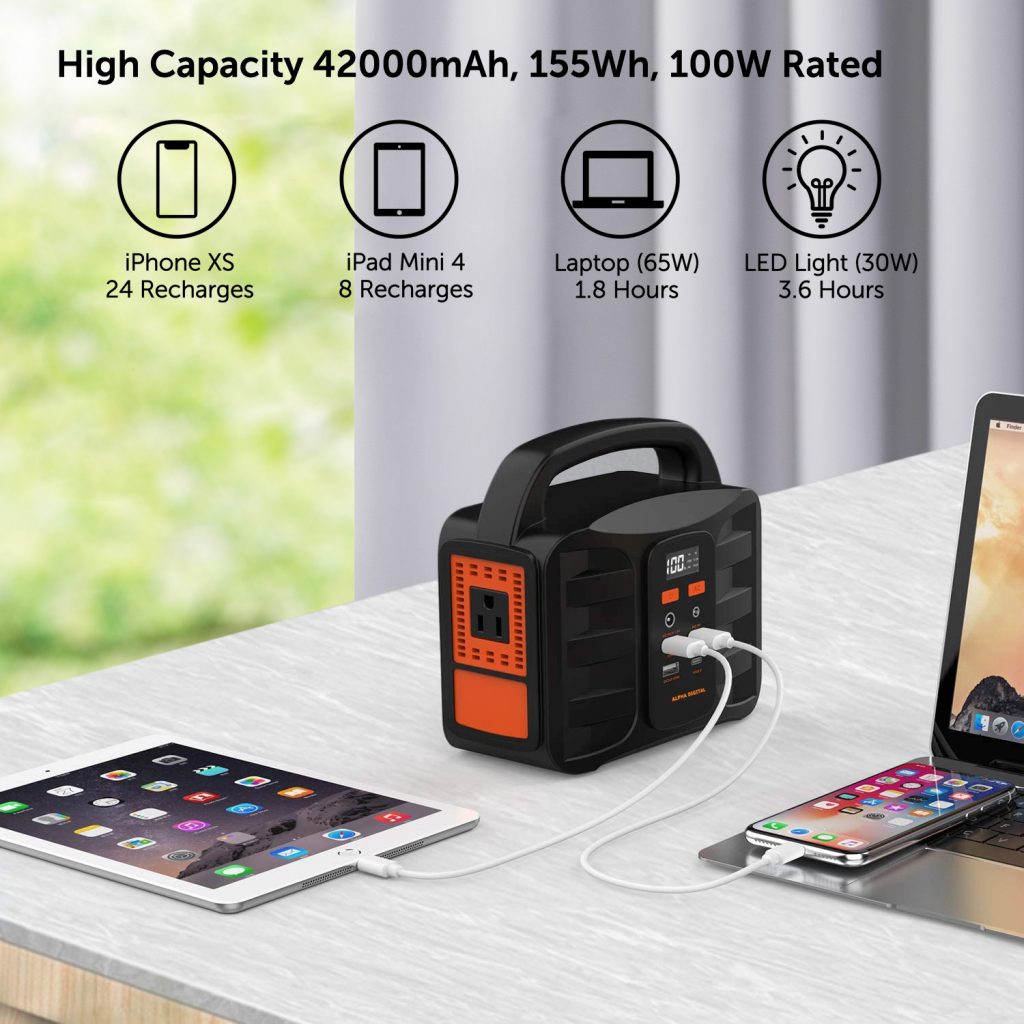 Ports:
It comes with a total of 6 ports allowing you to charge 6 different items simultaneously.
2 x Quick Charge 3.0 USB Ports (1 x TYPE C)
2 x 2.1A USB Ports
1 x DC 12V (Cigarette lighter)
1 x A/C port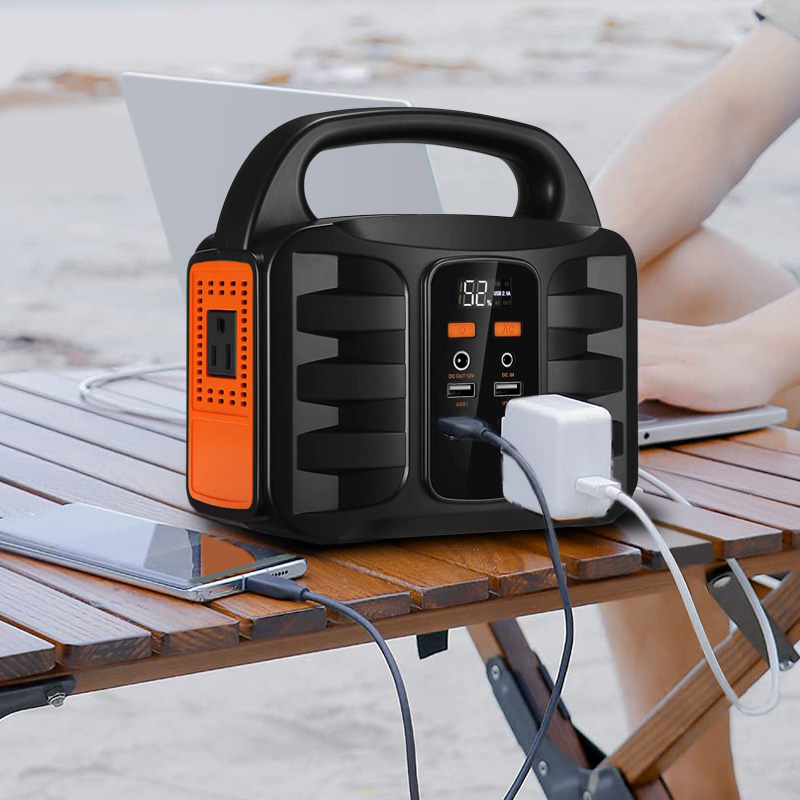 Extra Features:
Built-in Light: Use it as a portable lantern or flash light. It even has strobe and emergency SOS modes.
Charges with Optional Solar Panel: If power is not reliable or easily accessible, being able to charge with solar panel is not only useful, but a necessity.
Portable with Handle: This power station is light weight and easy to carry with the built-in handle.
LED Indicator: Always know what's being charged or how much power is left with the easy to read LED Panel.

#1 – Camping Trip – Power off-grid
When you are off in the wilderness, having power is something you don't really think about.. But when you need it, trying to find a plug isn't very easy when you are away from how and in the outdoors. The T101 is portable enough for anyone to carry, and has all the power you would need for several days off-grid.
#2 – Power Emergencies – Blackouts and Weather Issues
When you're in a power outage, it can be horrible because you are so used to having various things in the house running/working – and in bad weather – hot or cold, it can be even worse. When you have a portable power station, although you may not be able to run everything, you will be able to power up enough items to make it manageable. And with a built-in light, the dark nights won't be bad.
#3 – Laptop Lifestyle – Working On-the-Go
Imagine working anywhere you desire – The Beach, The Mountains, while you're traveling to various places around the world… When you depend on power, and you're On-the-Go, a portable power station is a definite need to keep your Laptop, Phone and other electronic needs charged up and ready to go all-day long while you're busy working and getting things done.
#4 – Tail Gating, Fishing or Picnic – Family & Friend Day-Time Activities
Your family is planning an outing to their favorite sports team and want to Tail Gate with a group of friends beforehand. In addition to getting all the food and drinks, make sure you grab a portable power station to keep your Phone charged up, and the speakers/radio playing your favorite music. That way when you go to the game after, you got 100% battery to last the whole game and capture your favorite moments with the camera and post of social media all the great times.
#5 – Portable Power Supply for Your Business
You have a need for power to a piece of equipment that does not have a built-in battery. How do you power it up? You can run extension cords to a power outlet, you can get a generator that's both loud/expensive or you can get a lightweight and portable power station. Whether you need to run lights, a cash register, keep your phone charged for credit card payments, or run power to a digital signage screen to advertise your services, a portable power station is the perfect option for a business to run power to remote equipment.
Visit our Website below for more info
Or check out our Online Store and Buy Now
Please follow and like us: