It seems like the year is just flying by as are the important holidays, so don't let Father's Day pass you by! Make sure you celebrate Father's Day in style, whether it is going to a game, a movie, or just having a nice Bar-B-Que we at Sungale have you covered with some great gift ideas and have few ideas how you can spend time with your Dad as well! Here are some great gift ideas that will suit your Dad and whatever hobbies and interests he has.
First up would be our Smart TV boxes for that BBQ and lounge kind of day. The Sungale Smart TV Box is loaded with Kodi right off the bat giving you ample opportunities to not only catch your favorite movies, and TV shows, it also allows you to watch some of your favorite sports as well.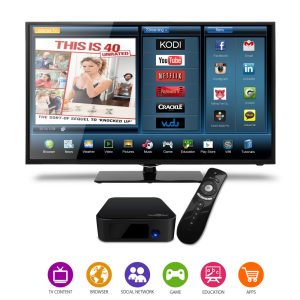 Considering the time of the year and what you like to watch sports wise the Sungale Smart TV Box has everything from the NFL all the way up to Major League Baseball and even extends out to Cricket. You can get all your sports wants and needs right here watching Game 7 of an incredible NBA Finals series, or maybe watching UFC 200 to see the return of one of the UFC's most well known fighters, or you could just relax and watch a movie or two.
Now say you happen to take the direct approach and go to watch a baseball game live with your dad you may want to take one of our Power Banks with you to make sure you can take plenty of pictures during the game and not have your phones battery run out of juice. You never know what a game will bring and missing one of those moments with your Dad would be a shame. We have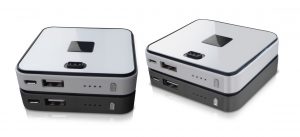 two different types on sale for Father's Day, the first being our square stackables that expand their charge every time you stack one on top of the other. We are also showcasing our waterproof power banks in case you want to go fishing or maybe take in some time at the beach, or even go on a hike in the mountains with your dad and just enjoy the outdoors. As most phones are starting to generally be waterproofed we at Sungale decided maybe it was time the power banks reach the same level.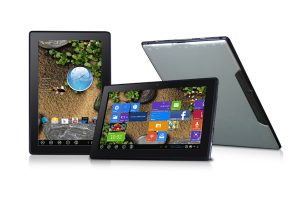 If you still haven't found your gift of choice, and none of those reached out to you, then maybe your Father is a man on the go, and for people like that we have our 7" tablets. With a fast 1.5GHz processor, Sungale's ID730WTA screams to life with everything you expect from a tablet and with 8GB of internal memory and the ability to expand using a MicroSD Card up to 32GB your dad will have plenty of space to enjoy this tablet. With a dual interface, and an IPS HD 1024×768 screen, he'll love watching his favorite movies, read his e-books, browse the internet and access all his favorite Apps from the Google Play Store. Weighing well under a pound, boasting front and back dual cameras and an ultra thin feel, this tablet is good for people on the go and those look for TOP TIER performance! Show your dad the love you have with the tablet he can take anywhere at anytime!
Check out our E-Store's link below for great sales and more great items to find that perfect Father's Day gift idea. Hurry up because Father's Day Is June 19th, THIS Sunday!!!
Father's Day Weekend Sale:
Please follow and like us: