To begin, it is helpful to note that the remote control functions more as a mouse using Motion Controls, rather than a traditional TV remote. You will notice how sensitive navigating the remote as you go along. Here are some tips for a better control of your remote. Note: The remote is only available with 14" and 19" frames.
How to set up the Cloud Frame Sensor Remote Control
Step 1: Remove cap from the back of the remote control to find the USB Dongle
Step 2: Insert the dongle in the back of your frame where it reads "USB host".
How to use the Remote control functions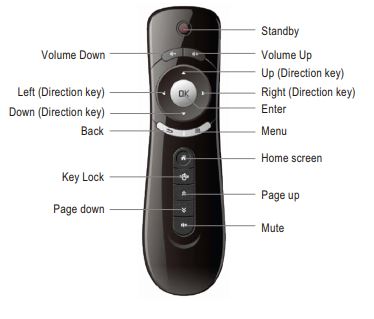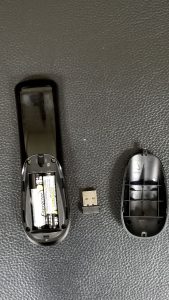 Power button – Does not turn the frame ON/OFF. To turn your frame off, unplug the device from power.
Users need to stand at least 3 or 4 feet away from the frame to better responsiveness and accuracy from the remote. Using a steady hand movement will navigate the sensor smoothly.
Please follow and like us: