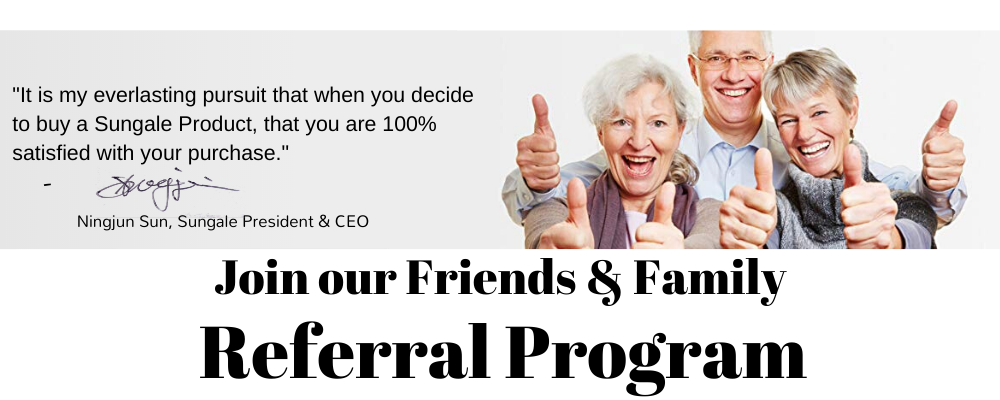 Sungale has launched a Friends and Family Rewards Referral program for our smart kitchen products!
Do you love your NetChef or Kitchen Screen? Got any family or friends that love to cook and would use a Smart Kitchen Assistant in their homes?
By participating, you'll receive a unique affiliate discount code to share, which will instantly save the ones you share it with $15 off the purchase price of the following Smart Kitchen Products:
Additionally, each time your discount code is used on a purchase, you'll have the opportunity to receive a $15 commission payment as a thank you for sharing our product.
To participate, please email onlinesales@sungale.com to receive your unique referral code, and to ask any questions you may have.
Program is valid only for purchases from the Sungale eStore, boutique.sungale.com
Referral payments will be sent over PayPal or by check through mail. The person receiving the payment has the option to choose preferred method.
Referrals are valid 90 days after purchases have been made.
An email will be sent after 90 days showing total referrals during the qualified period and asking for preferred payment method, either PayPal or Check.
Returns will be invalid for the $15 commission.
No limit on referrals. 5 referrals can earn $75, 10 earns $150, etc.
The best/easiest way to spread the word is through social media!
Sharing your experiences and how you like using it is the easiest way to show why it's worth buying!
Please follow and like us: