We have some exciting news! Did you know your cloud frame has an APP available to make managing your Cloud Frame simple from your Apple and Android smart phone? Check out some of the updates below and then download it and give it a try!
The APP has a completely new design with easy to navigate menus, options and settings.
New frame management Features are available that weren't previously available: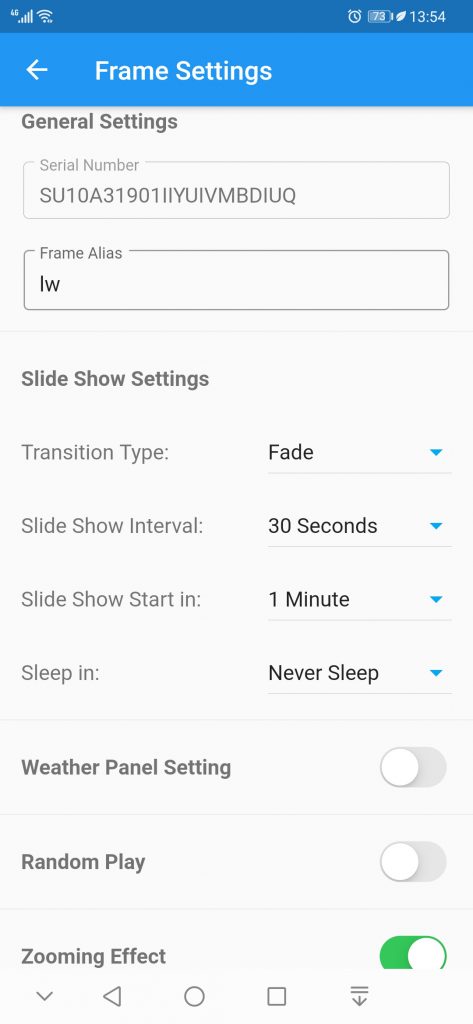 Slideshow start in – time
Weather Panel – ON/OFF
Random Play – ON/OFF
Zooming Effect – ON/OFF
And new updates and features are coming
Easier Account Creation and Registration:
The APP has made registration easier for Cloud Frame owners, as well as Friends and Family of cloud frame owners to have those Cloud accounts added to easily share photos to your frame.
Better Compatibility and Updates:
The APP is compatible with APPLE Phones running iOS 9+ and ANDROID phones running 4.1+. We've also added an update notification to let you know when a new version is available, so you're always running the latest APP version.
Please follow and like us: